It's also a great way to meet other bloggers and get great tips, ideas, and read cool blog posts.
HOW DO YOU SIGN UP?
Easy....Just follow a few simple rules:
- Add your blog link to the linky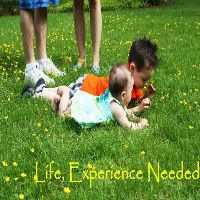 - Visit as many blogs on the list as
you can and leave a comment. Let them know if you've followed them so they can return the favor. Also, if someone from the blog hop follows you, you should return the favor!
- Post our button on your blog....remember, the more people that find our hop, the more followers you can gain!
Every Friday we will put up a new linky, so be sure to
stop by and add your blog. Please email me at Funnypostpartumlady@aol.com if you are interested in cohosting the bloghop. We are Accepting CoHosts for January!!!
Starting next week, next year I should say, the TGIF Blog Hop will have a new look!! There will be a new button and a twist to the HOP!
Have a Happy New Year!!!
Grab Our Button!